At the gym or at home, simplify your fitness journey and take out the guess work. Our coaches will design an easy to follow plan just for you .
Your coach is the most valuable part of your program. Apps, monitors, meal plans and exercise targets are all important pieces of the puzzle. Yet your coach will be the central figure in guiding you down the path to success. Here are the ways you can expect to be coached and to utilize your coach to the fullest.
RECEIVE AND RESPOND TO WEEKLY MESSAGES FROM YOUR COACH
Weekly your coach will be sending you messages about your progress and important information. These messages will be posted to your coaching wall in the CorSync app. Likewise, you can send messages to your coach and reply to messages you have received. ONLY YOU AND THE COACH CAN SEE THESE MESSAGES.
Depending on your preferences for receiving notifications on your phone, you may get pop up notifications when you get a new message. You will also see the red badge icon on the CorSync app icon as well as on your Coach panel on the weekly Dashboard (see images for examples).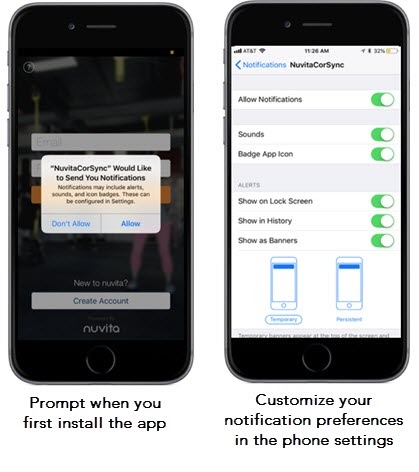 And don't forget about personalizing your CorSync notifications. When you first registered, you were asked if you wanted to allow notifications. No matter how you answered, you want to be sure you are notified in some way when you get a new message. Here is how you can personalize your notifications (iPhone example, Android is similar):
Go to your Settings in your phone
Go to the notifications menu and find your Nuvita CorSync app
Once you tap on the app icon, you can personalize how you want to be notified. Here is what the menu looks like for iPhone users.
All done! Now you can receive important updates on how you are doing in your challenge in a way that works best of you.
Schedule up to 2 live 15-minute appointments via virtual meeting room
During the 6-week program you can schedule up to 2 live appointments with your coach. These appointments will be via a virtual meeting so that you can speak 1-to-1 and your coach can share their screen with you to review your progress. It is recommended to schedule as follows:
Initial coaching session in early weeks (1-3)
Follow Up check in session in later weeks (4-6)
You can schedule an appointment with your coach right from the app. While on the weekly dashboard, scroll to the Coach panel. Tap the CALENDAR icon to see your coaches availability and book an appointment with them. Once you book the appointment, you will get instructions on how to access the virtual meeting room at the time of your appointment.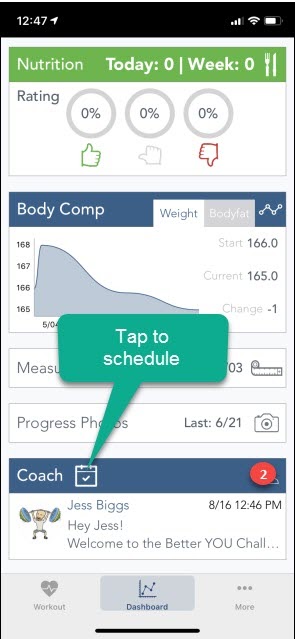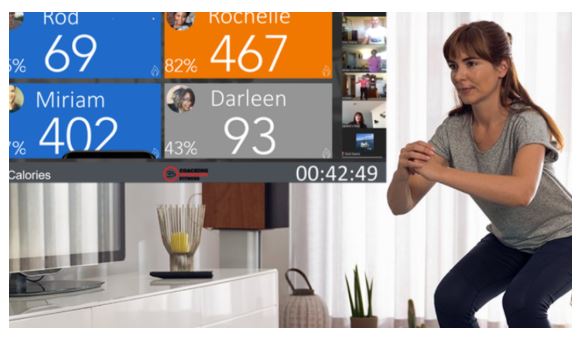 Live group workouts

Heart rate based

Fun and designed for all fitness levels.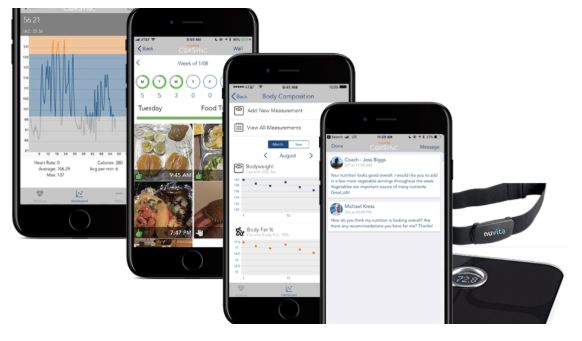 Save time while tracking your progress.

Heart rate wearable and integrated fitness app.

Smart body fat scale to track your fat loss progress.

Coaching feedback and fun social features.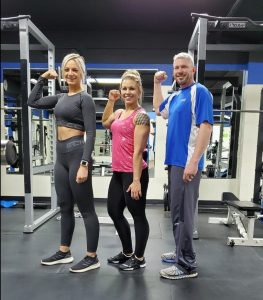 Your coach will be with you every step of the way.

We'll understand your goals and make sure you have the program and strategies that are right for YOU!

With our App, we'll monitor your progress and give you real feedback and motivation.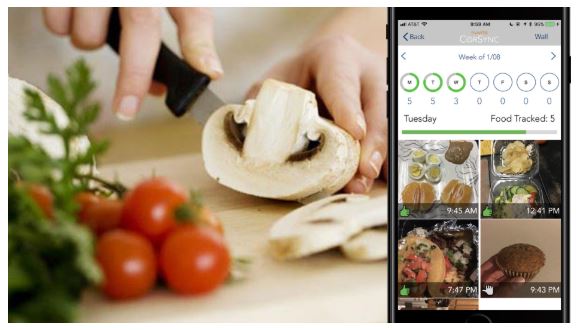 Anti-diet. Consistently good vs occasionally perfect.

Sensible nutrition strategy – does not overly restrict you or force you to give up the foods you love.

Portion Guide, huger guide, shopping lists, eating out guides, amazing recipes, much more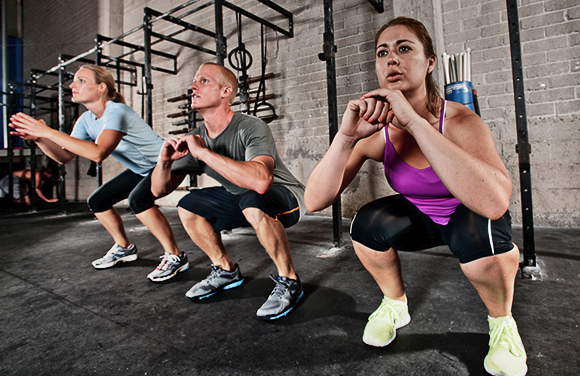 We'll take the guesswork out of exercise.

Personalized heart rate plan that's customized to your fitness level and goals.

Get the most out of every workout and learn the 10X calorie burn science.

Welcome to the best hour of your day.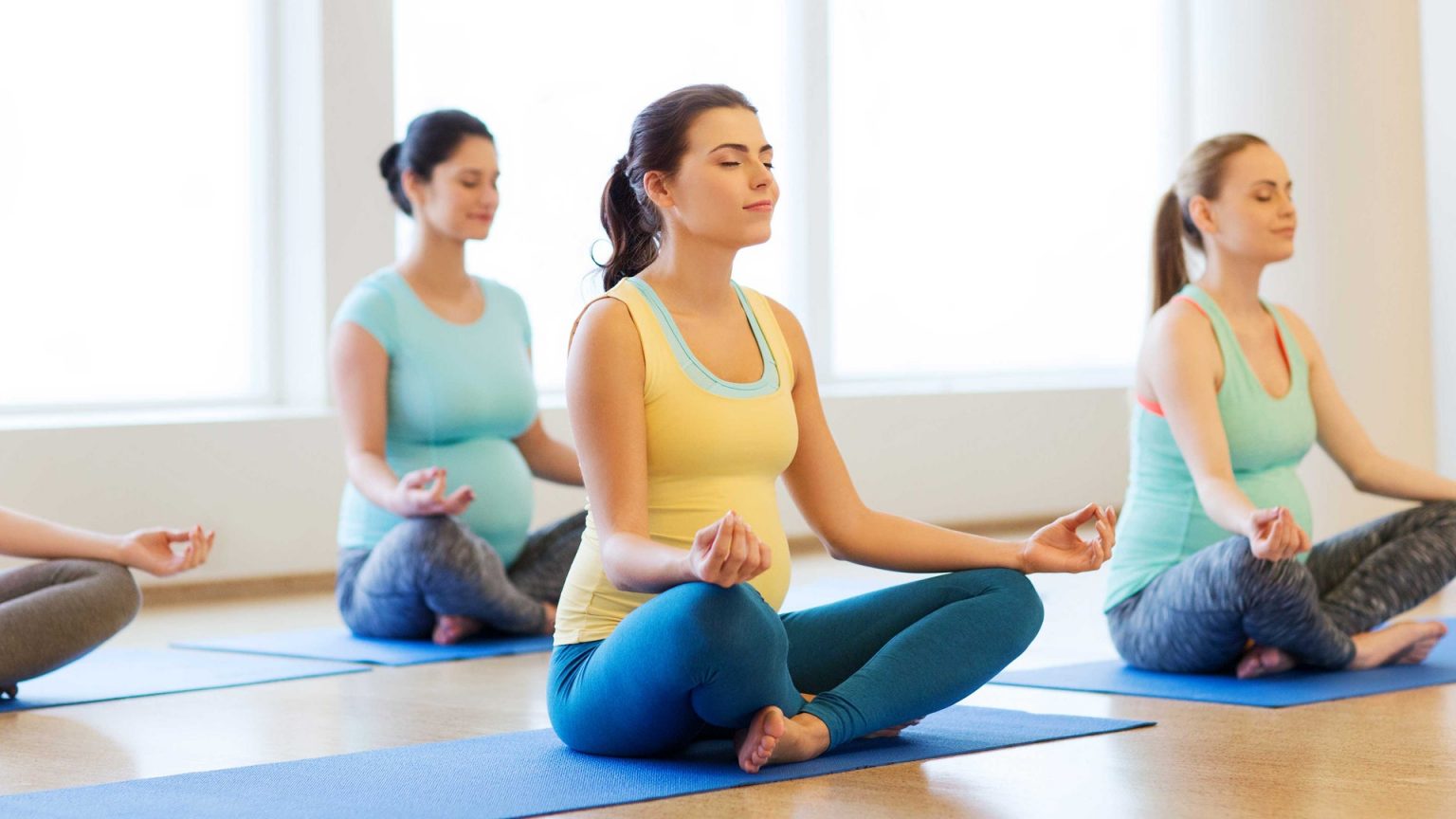 Science based mindfulness based stress management

Education and guided sessions

Better sleep, more motivation and happiness